That's right! We're moving to Omaha, Nebraska!
Your reaction may be like that of some who've heard the news already. You're thinking, "Omaha??? What's in Omaha, Nebraska? Corn fields?" Trust me, there are plenty of things in Nebraska besides corn.
Why are we going out there? Short and sweet is because God told us to. Since 2013, I knew the Lord was leading me to work with church plants, but didn't know in what capacity. The vision of Church on Purpose confirmed and gave the next step for me and Priscilla's vision for community and family empowerment aligned with the direction of the church, so the response to God's invitation was clearly going to be a yes.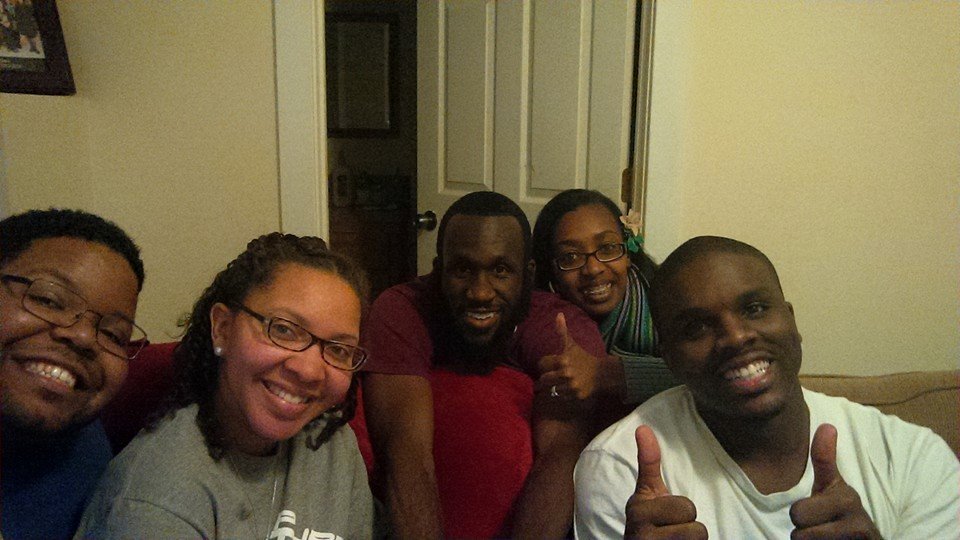 Who else is out there? My friend, business partner, and brother, Jonathan (Lead Pastor) and his wife Jene' (Kingdom Kids Coordinator), along with their two children have been living there for a year; we consider them family. We also have our friend, Anthony, who is there finishing up doctoral studies. So this is essentially totally unfamiliar territory for us, but we're not worried because God has already begun and will continue to provide new relationships to facilitate the vision He has given us.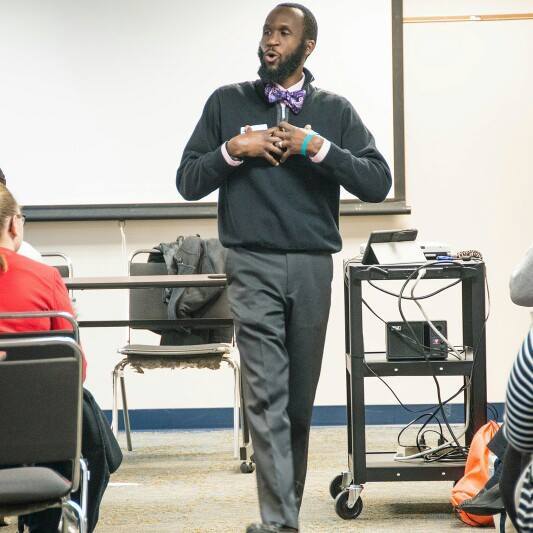 What are we going to be doing in Omaha? We'll be starting a brand new church! We are super excited. I'll be serving as the Discipleship Pastor and Priscilla will be the church's Community Connections Coordinator. I'd honestly have to share more with you over the phone or in person because this post just would not do it justice, so check out the site and let's talk!
When are we leaving? We are set to leave at the end of August, so if you'd like to get together with Priscilla and myself, shoot either of us a text, message, email, or call. We'd definitely love to see you before we leave.
How can you support?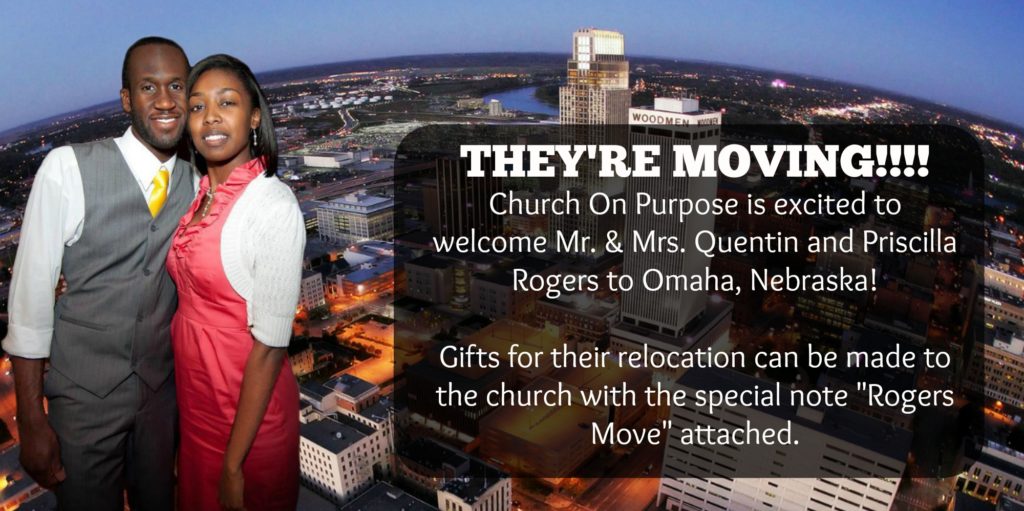 First, join us in prayer for safe travels and for success with the plant. Be sure to download a copy of our prayer calendar on the church site to learn how you can pray for us. Second, consider sending a gift to support our transition by clicking our picture. Donations are tax-deductible and you can specify that you want it to go toward our relocation by adding the note "Rogers Move" to your contribution. Third, thanks in advance for your support!
Prof. Q